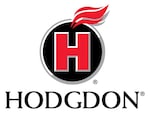 Hodgdon Powder has the most comprehensive selection of high-quality smokeless propellants for any reloading application.
Hodgdon H50BMG is a clean-burning Extreme Extruded rifle propellant designed specifically for the 50 caliber BMG cartridge. H50BMG has a high degree of thermal stability in temperature extremes because it uses the same technology as VARGET. It produces very low extreme spreads in velocity and pressure, according to tests. All of this translates to small groups at long ranges!

Warning About Smokeless Powder:
Do not exceed the loads displayed in the reloaders guide.
Never mix any two powders regardless of type, brand, or source.
Never substitute any smokeless powder for Black Powder or any Black Powder substitute.