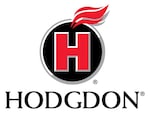 Hodgdon Powder has the most comprehensive selection of high-quality smokeless propellants for any reloading application.
CLAYS gunpowder from Hodgdon has "taken the clay target world by storm." It is the cleanest burning, most consistent 12 ga. 7/8 oz., 1 oz., and 1 1/8 oz. powder on the market today, and is the preferred choice of competitive target shooters. This powder's excellent burning characteristics result in soft, smooth recoil and excellent patterns. These characteristics are directly applicable to handgun applications where target shooting is the primary goal. CLAYS powder provides "tack driving" target accuracy with flawless operation in 45 ACP and 38 Special cartridges, to name a few. Clays is a flake powder with a double base.

Warning About Smokeless Powder:
Do not exceed the loads displayed in the reloaders guide.
Never mix any two powders regardless of type, brand, or source.
Never substitute any smokeless powder for Black Powder or any Black Powder substitute.