Sig Sauer P320 X5 Legion Semi-Automatic Pistol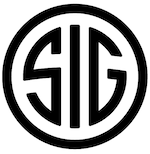 The Sig Sauer P320 X5 Legion handgun is the ultimate tool for serious shooters. The innovative TXG tungsten-infused grip module increased the weight. This is the first product of its kind in the firearms industry, combining the weight of steel with the flex of polymer to reduce muzzle flip by up to 50%. The skeletonized trigger on the XFIVE Legion makes the trigger pull up to 30% lighter, increasing shooting speed and accuracy.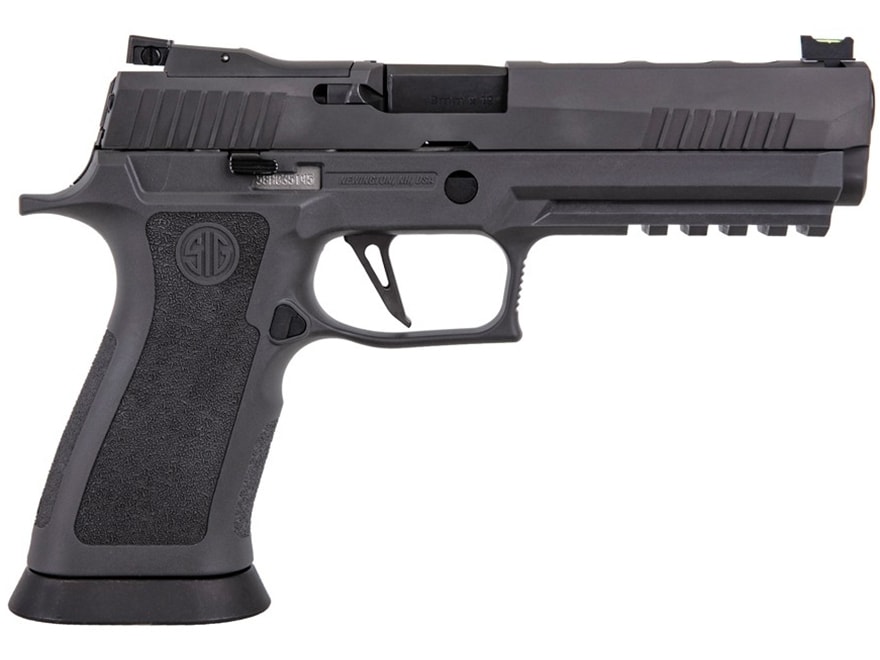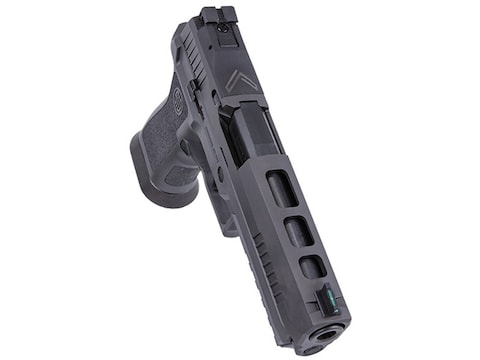 The recoil system has been upgraded to include a solid steel guide rod and a 14lb 1911-style spring, as well as an extra 12lb spring. Legion markings on the sight plate and all three Henning Group anodized aluminum basepads are standard, as is the signature Legion Gray finish. All of these features, combined with the removable magwell and grip weight, Romeo1PRO optic-ready slide, 5″ bull barrel, and Dawson Precision fiber optic adjustable sights, propel the Sig P320 X5 Legion above the competition and establishes a new standard for all pistols.