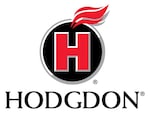 Hodgdon Powder has the most comprehensive selection of high-quality smokeless propellants for any reloading application.
Hodgdon Universal gun powder is compatible with the widest range of pistol and shotgun cartridges. This is the gunpowder technology intended for use by 28 gauge shooters. Universal gunpowder performs admirably in all calibers, from the 25 ACP to the 44 magnum, and from 28 gauge to 12 gauge. Clean burning and uniformity are characteristics shared by all Hodgdon gunpowders.
Warning About Smokeless Powder:
Do not exceed the loads displayed in the reloaders guide.
Never mix any two powders regardless of type, brand, or source.
Never substitute any smokeless powder for Black Powder or any Black Powder substitute.