Every container of Alliant Smokeless Powder is backed by a century of manufacturing experience and the industry's most stringent quality control procedures. To ensure consistency, the chemical composition, grain shape and size, and overall density are constantly checked and tested in a ballistics lab.
The Reloder 22 is a high-performance big game rifle powder that is ideal for use with magnum rifle loads as well as loading heavy bullets in standard rifle calibers. Reloder 22 has excellent metering characteristics, allowing it to be both accurate and consistent in loading. Reloder 22 is the powder of choice for 270, 7mm magnum, and.300 Win Mag.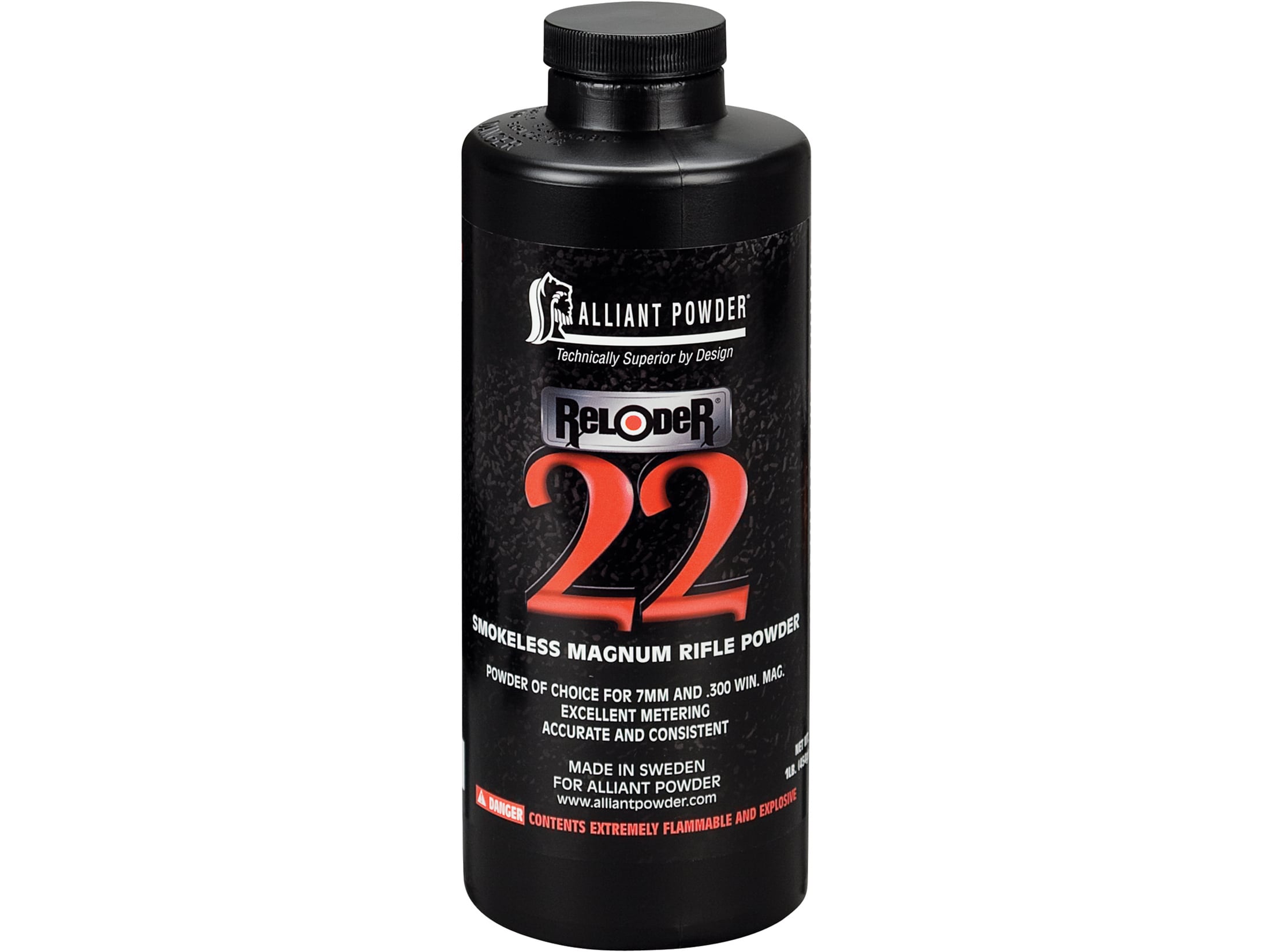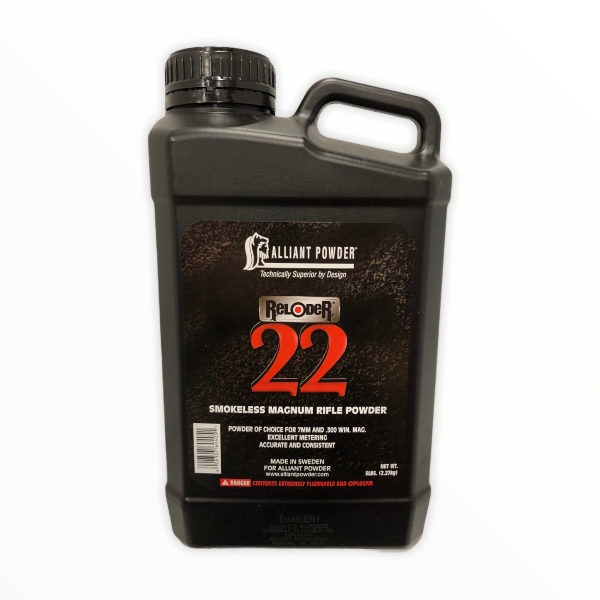 Warnings from the Manufacturer:
Do not exceed the loads displayed in the reloaders guide.
Never mix any two powders regardless of type, brand, or source.
Never substitute any smokeless powder for Black Powder or any Black Powder substitute.