Walther WMP Semi-Automatic Pistol

The Walther WMP Semi-Automatic Pistol is more than just a target plinker; Walther has created a high-quality, lightweight, easy-to-shoot, and affordable pistol for shooters who want to stay READY as part of their active outdoor lifestyle.
Walther's reputation for high-quality, shooter-focused firearms distinguishes this slide-mounted red-dot rimfire pistol from the competition. Featuring an optics-ready slide, best-in-class ergonomics, and the Quad Release, a first-time patented ambidextrous reloading mechanism that incorporates both paddle and button releases.
The Quad Release mechanism is the most versatile ambidextrous mag release ever created, with four total activation points. All of these features work together to provide shooters with an unrivaled shooting experience no matter where they go. With two 15-round magazines and two optics adaptor plates included, as well as easy field strip capabilities, unparalleled accuracy, and ultra-low recoil, this pistol is READY to tackle any adventure right out of the box.
The Walther WMP is designed for the everyday adventure seeker who is ready to do more than just survive, but thrive. The Walther Magnum Pistol (WMP) is the ideal firearm for the explorer in all of us.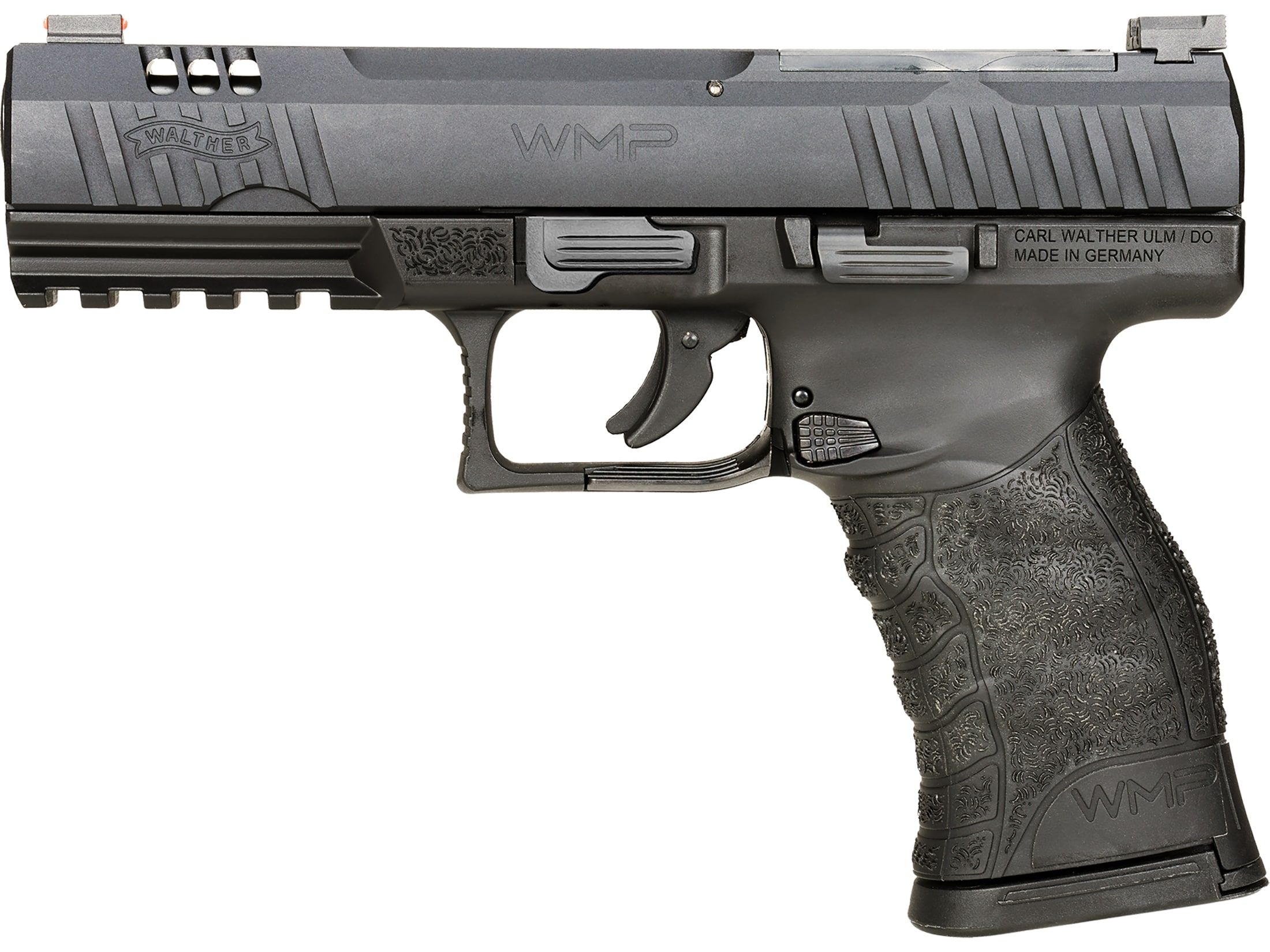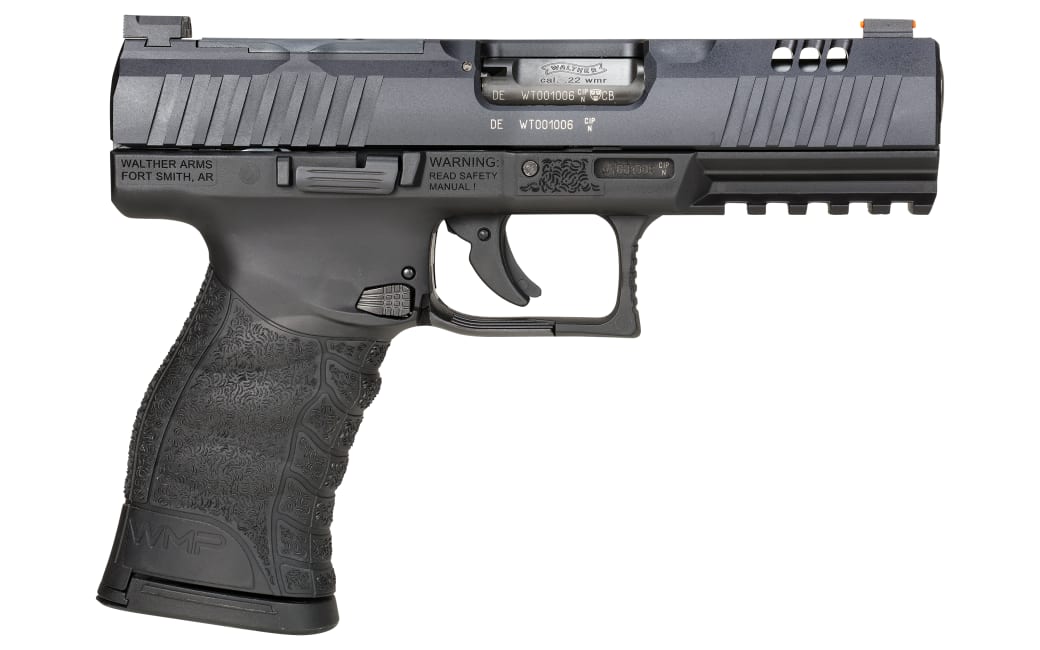 Features
Optics ready
Includes 3 Optic Plates
Low recoil