Ruger Mark IV Magazine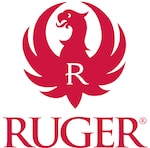 Ruger's replacement magazine is a factory original. Factory replacement parts are manufactured to the same specifications and tolerances as the original parts and with the same materials, ensuring an excellent fit and reliable operation.
Having a few extra factory magazines on hand is always a good idea; extra magazines save time at the range and also serve as a backup for those days when you can't remember where you put your primary magazine.