Remington 7600 Pump Action Centerfire Rifle

Hunts don't always go as planned, and when you need a quick follow-up, Remington's legendary Model 7600 can deliver with exceptional speed and accuracy time and time again.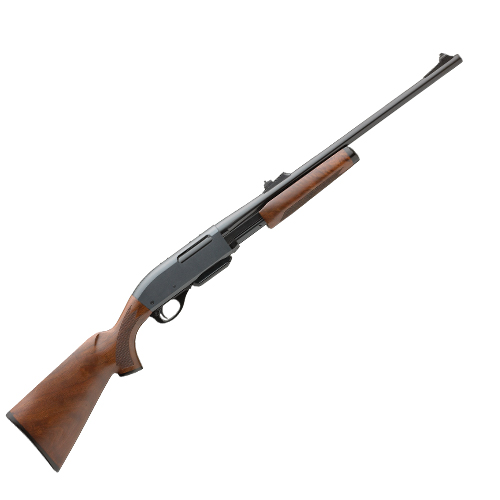 The ever-popular Remington 7600 is a tried-and-true deerslayer in the woods. It has a 22-inch barrel, a four-round magazine, and a classic wood stock and fore-end. It also has a quick-release magazine and Remington's rotary bolt lock-up design for maximum strength, safety, and dependability.
A big-game rifle with a better combination of practical shooting features is hard to find: twin action bars for slick, smooth operation for rapid repeat shots; a quick-release, drop-out four-round magazine that loads and unloads instantly; and a free-floated barrel that matches the accuracy of the best bolt guns.
An excellent choice for pump-gun wingshooters.