CZ P10S 9mm Pistol

After several years of hard work, CZ pistol production is now in full swing at our Kansas City headquarters. The CZ P10s Optics-Ready comes in three sizes: full-size F, compact C, and subcompact S.
P-10s made in the United States have a single tritium lamp in the front with a large orange surround and a serrated black rear.
The P-10 Optics-Ready model comes with a blank filler plate. Additional plates for the Trijicon RMR and Leupold DeltaPoint Pro are currently being developed, with additional styles possible in the future. Matching sights are also available, allowing the user to co-witness their optic dot with the irons.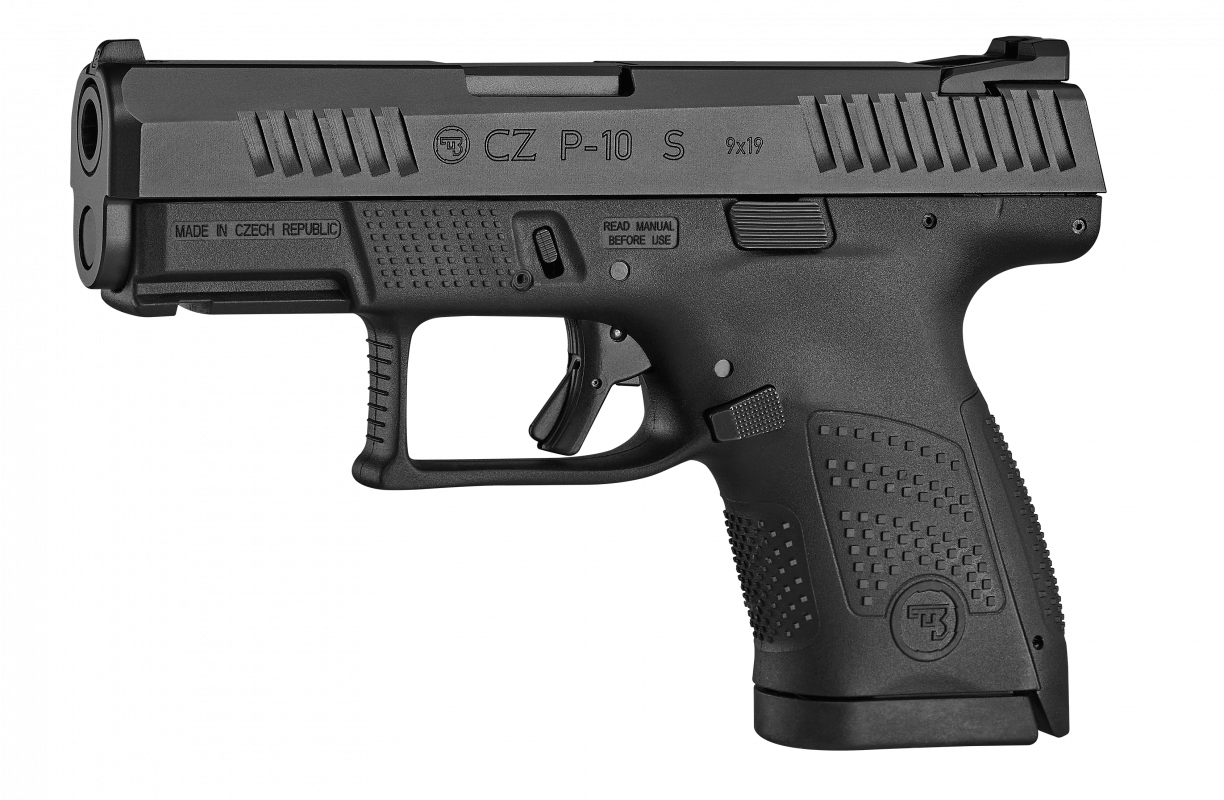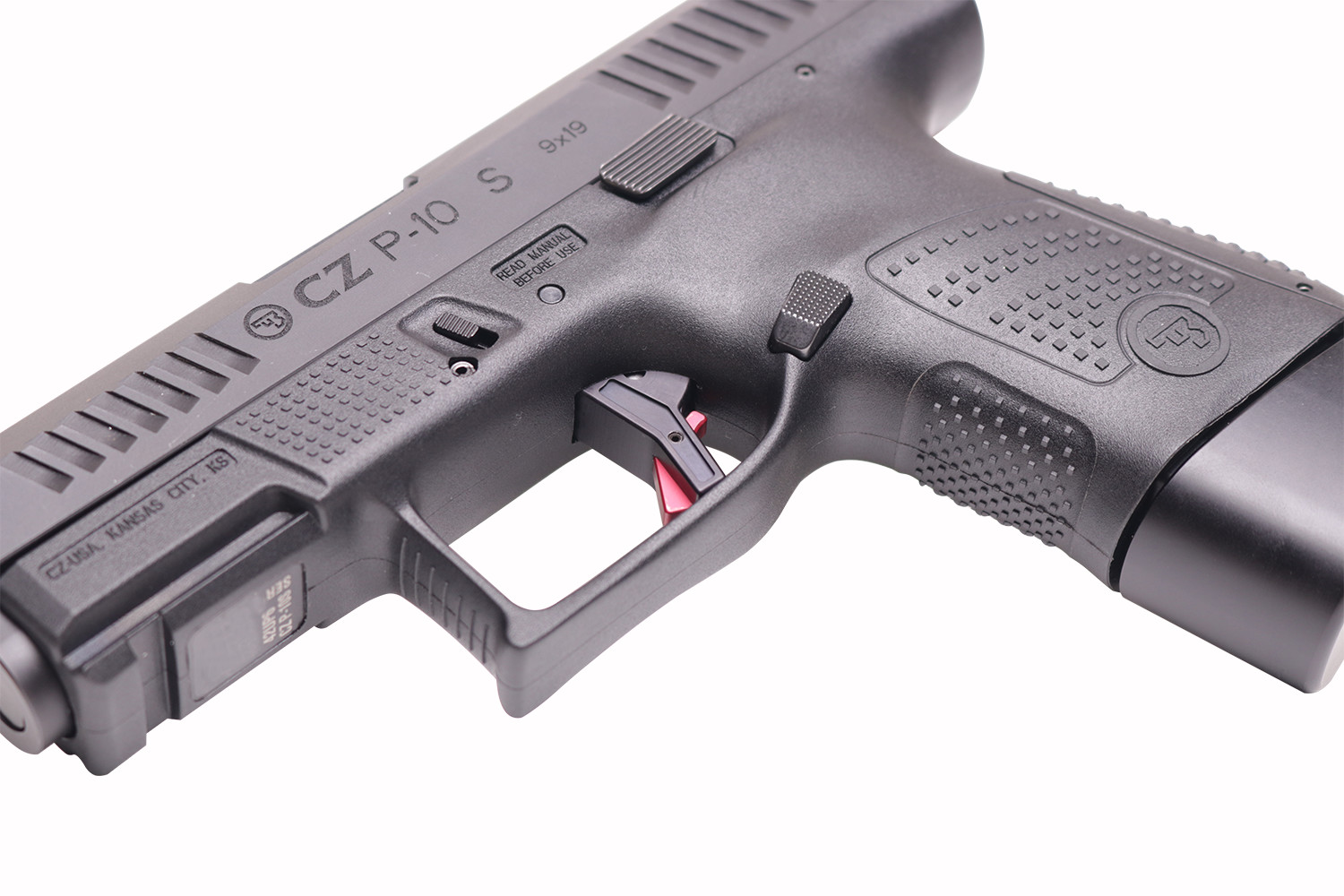 The switch to a swappable magazine release is implemented on both US-made and Czech-made CZP10s. The goal of changing the geometry was to eliminate the stiffness that some customers experienced as the magazine release broke in, even though it smoothed out after some use. This new reversible release is simple to swap, allowing the P-10 to remain lefty-friendly.
The crisp trigger, superior ergonomics, and rugged reliability that set it apart from many in the striker-fired crowd have all been retained in these US-made CZP10s.
CZ's P-10 pistol has a grip angle that eliminates the "brick-in-the-hand" sensation that has plagued many striker-fired pistols, allowing it to point naturally. Its trigger is designed to minimize creep and stacking, and it rebounds with a short, positive reset, allowing single shots to be placed precisely while follow-ups are effortless. The fiber-reinforced polymer frame and tough nitride finish are built for daily use. A generous trigger guard allows for gloved use while being undercut to allow for the best possible grip. It has an ambidextrous slide release as well as a swappable mag release.