Every container of Alliant Smokeless Powder is backed by a century of manufacturing experience and the industry's most stringent quality control procedures. To ensure consistency, the chemical composition, grain shape and size, and overall density are constantly checked and tested in a ballistics lab.
Reloder 10x is Alliant's newest powder, designed for use in light varmint loads. This smokeless powder produces high velocities, making it an excellent choice for benchrest shooters. The Reloder 10x is a great choice for light bullet applications in.222 Rem,.223 Rem,.22-250 Rem, and key bench rest calibers. Also works well in light bullet. There are 308 Win loads.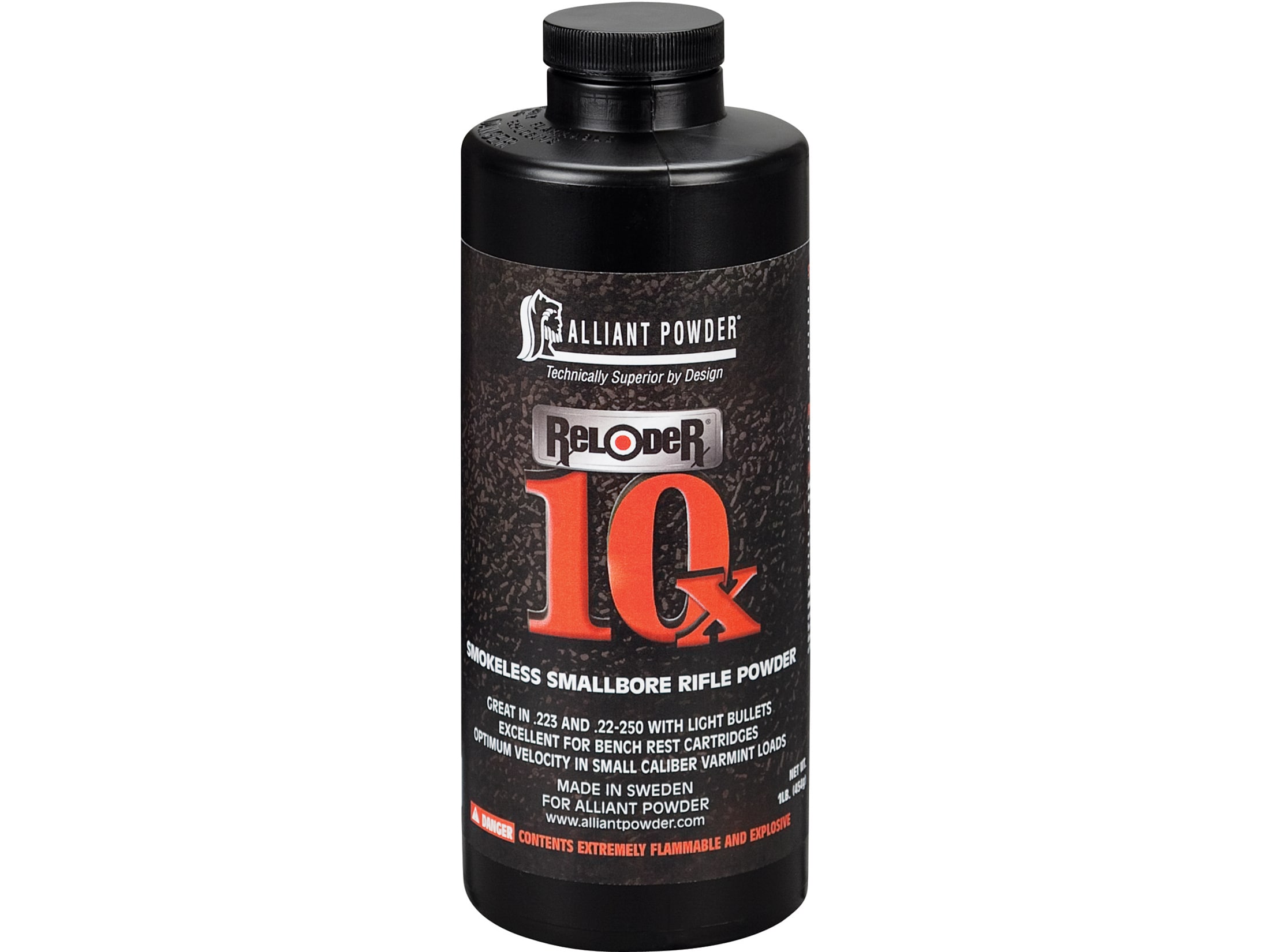 Warnings from the Manufacturer:
Do not exceed the loads displayed in the reloaders guide.
Never mix any two powders regardless of type, brand, or source.
Never substitute any smokeless powder for Black Powder or any Black Powder substitute.